JV Football travels to Rock Creek 6:00 Kick-Off Game will be live streamed on the NFHS network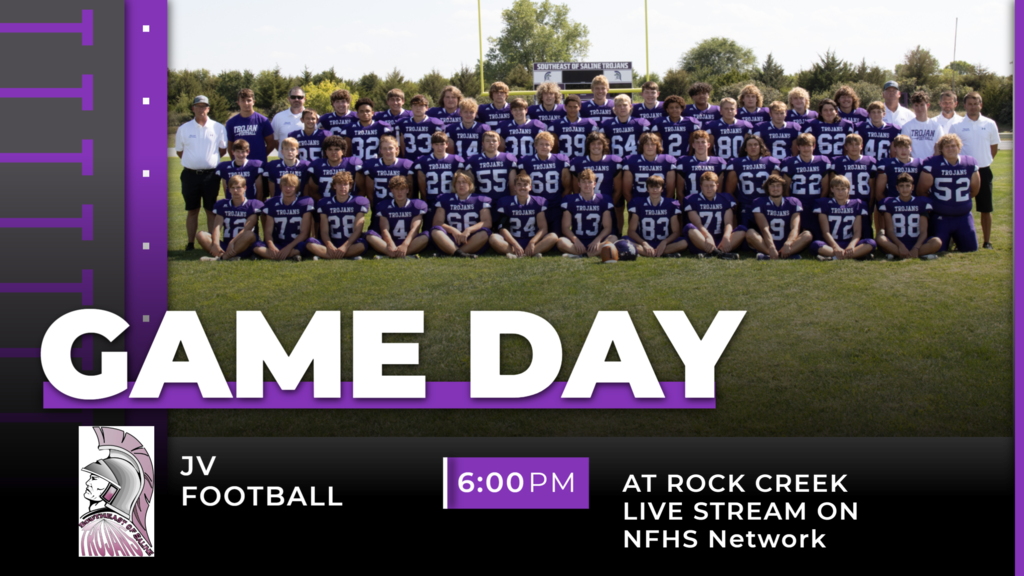 Game Day tonight at SES. You can watch the game live on Salina Post.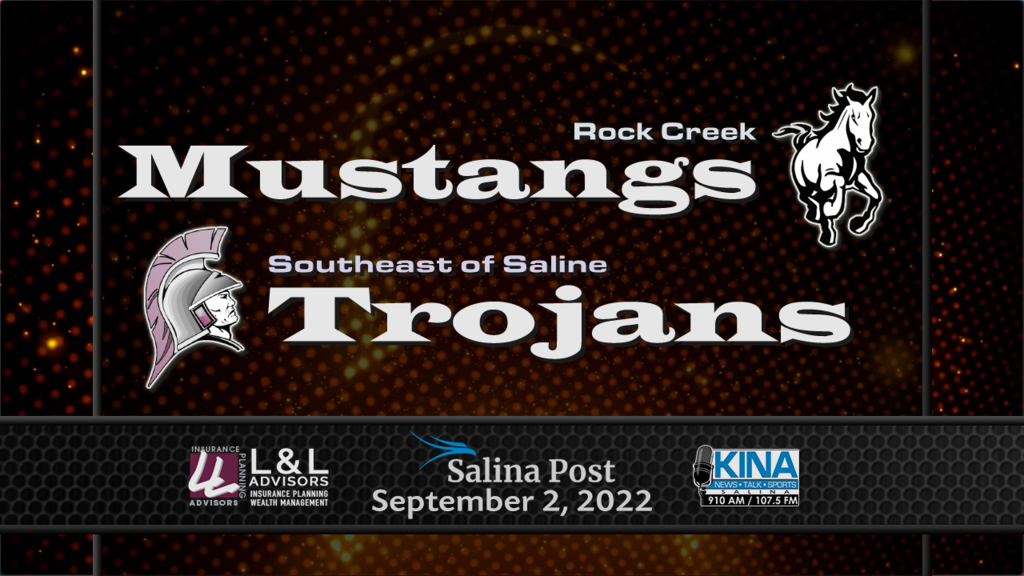 Enrollment fees are now ready for payment. If you have an SOY (start of the year) balance, feel free to call for explanation. If you have completed the free and reduced application during enrollment, please check with Kristy Foster before September 9th so it is properly transferred to your enrollment fee and you are not being double charged. Activity passes or family passes can still be added if you have not yet ordered one.
September's Civic Challenge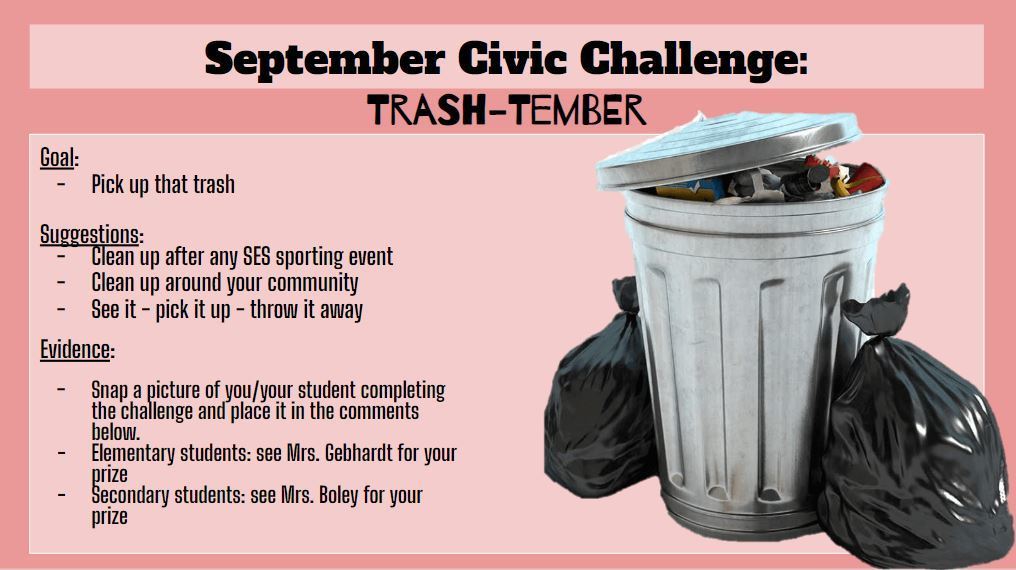 Full day of Trojan Athletics. JH Volleyball at Home - 4:15 JH Football at Home - 5:00 JH/HS Cross Country @ Abilene - 4:00

Trojan Friday Night Football vs Rock Creek will be live streamed on SalinaPost.com or listen to KINA 910AM or 107.5FM to hear Devin Hanney on the call.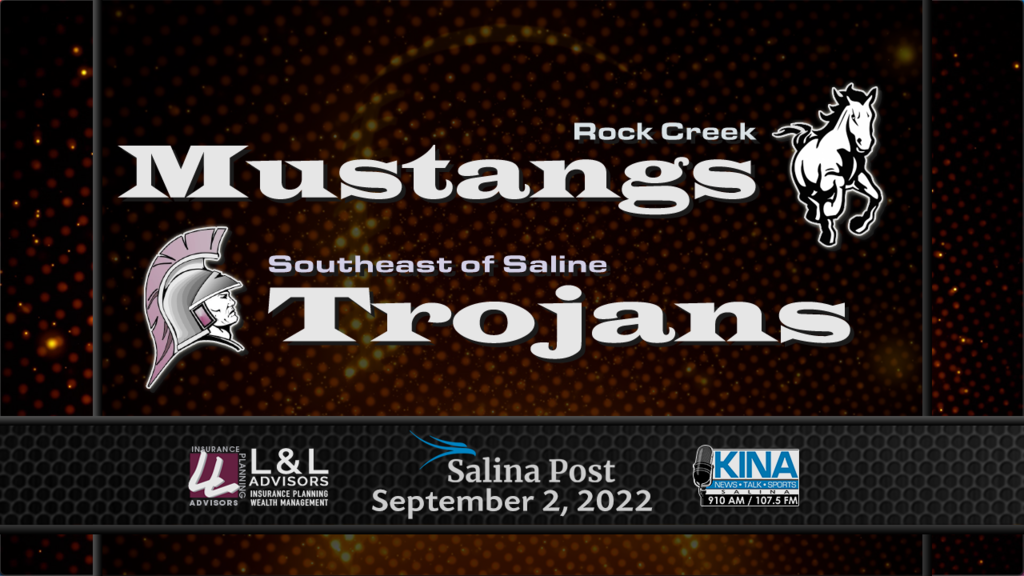 The SES High School Cheerleaders are hosting a Mini Clinic on Sept. 24. Sign up to attend. Information is attached.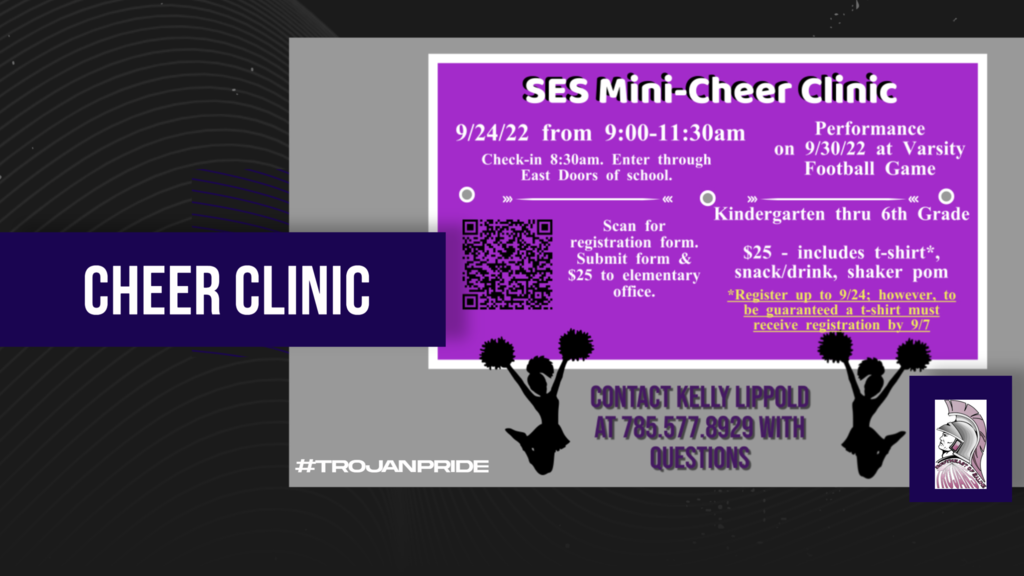 The SES Girls Basketball Team is having a Fried Chicken Tailgate on Friday Night before the Football game vs Rock Creek. 5:00-6:45 in the Commons.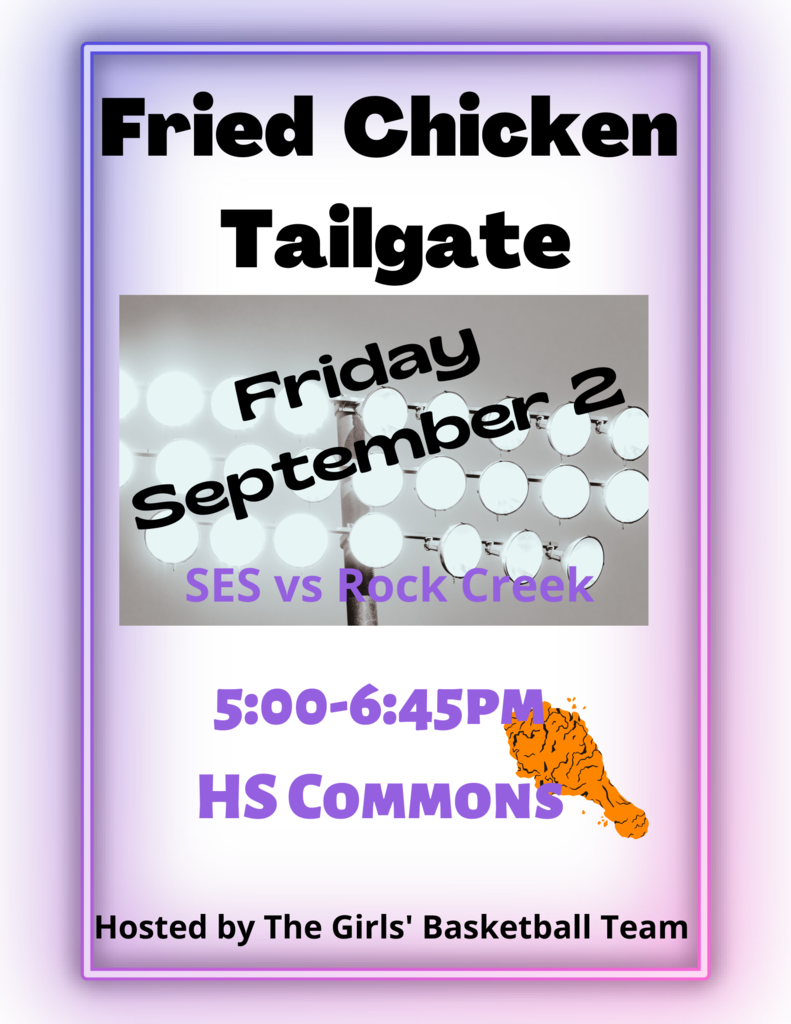 Scores from home High School Volleyball Tuesday vs Clay Center and Minneapolis Varsity vs CC 18-25, 23-25 Varsity vs MHS 17-25, 14-25 JV vs CC 25-14, 25-19 JV vs MHS 25-12, 25-11 C-Team vs MHS 25-18, 25-22 C-Team vs MHS 9-25, 25-18, 10-15

HS Volleyball is home tonight. Taking on Clay Center and Minneapolis. Matches start at 5:00.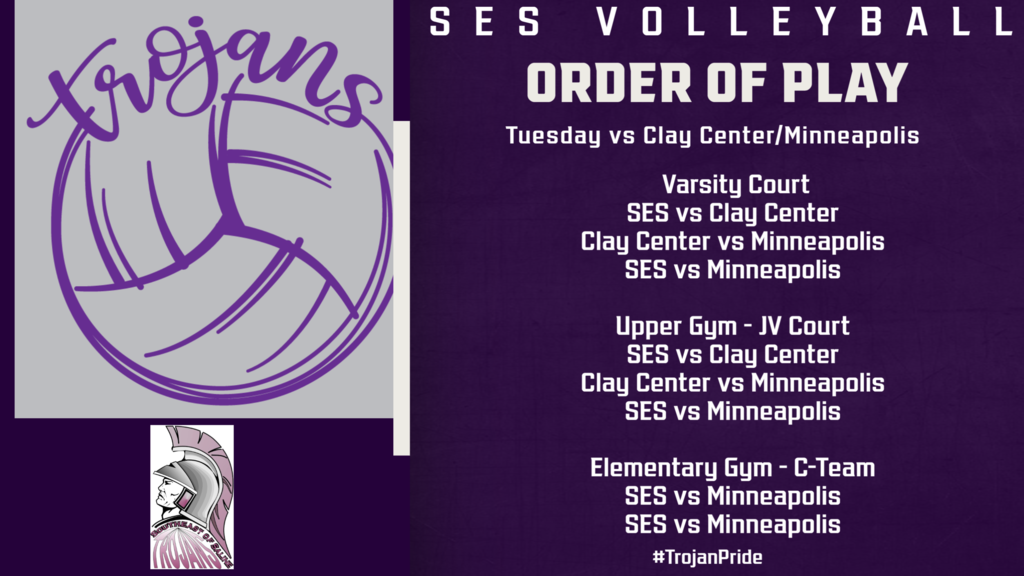 Results from JH Volleyball vs Smoky Valley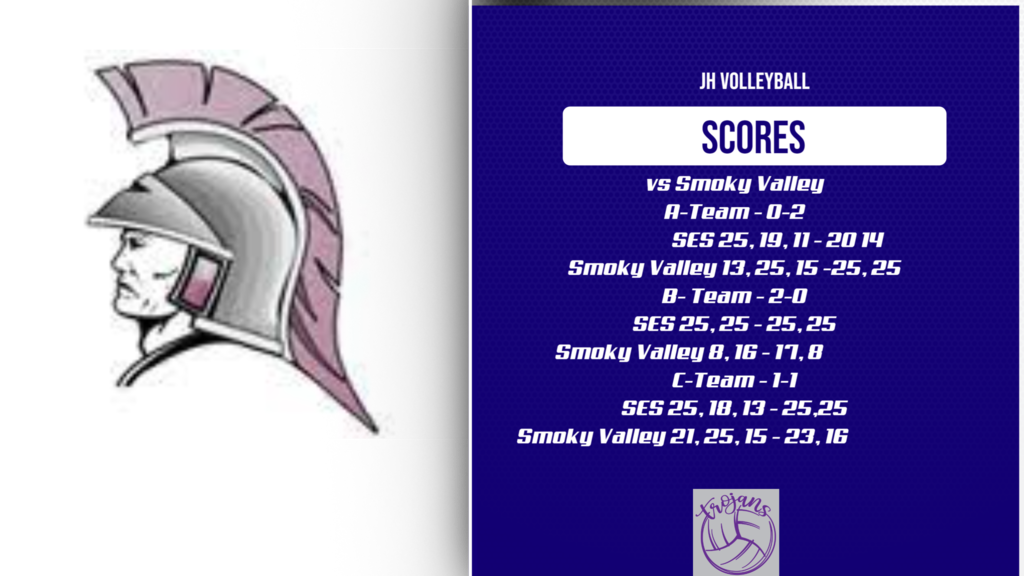 JH Volleyball is at home tonight. 4:15 Start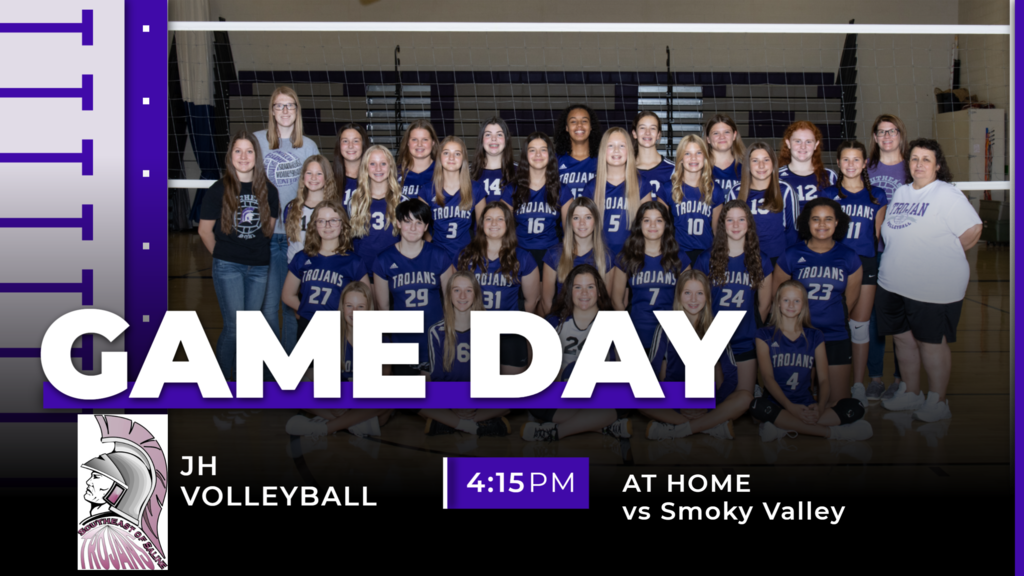 2022 Cross Country Schedule

HS FB Jamboree @ Abilene tomorrow. 6:00pm start. The schedule for the night is attached. School included are Smoky Valley, Minneapolis, Abilene and SES.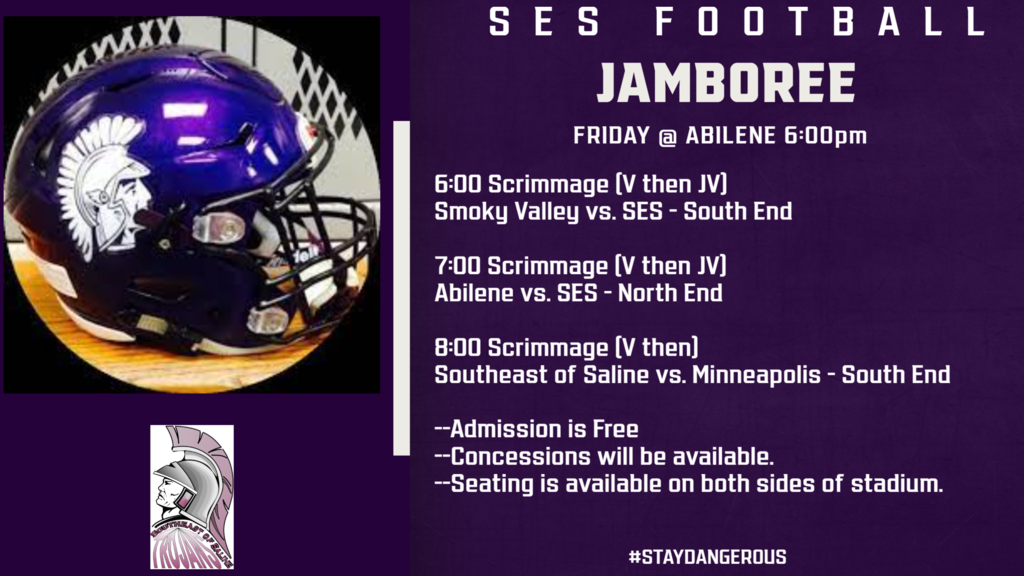 The highway work is progressing on both side of the Southeast campus. The grinding process has moved onto Old 81 and is likely to be completed this week. The resurfacing is quickly approaching from the east is may reach our campus on Thursday. The work is moving quickly but they will still have to paint the new surface and apply rock at the edges so we will continue to have delays for a few weeks. Drive safe and give yourself plenty of time.

If you tape sensors to a helmet and strap a Chromebook and controllers to your back then run around on the practice football field what do you get? Another day with Mrs. Ptacek in Sports Phys class. This is just one class in our Health Science Pathway and part of our CTE group of courses trying to get kids career and college ready. SES has ten formal pathways with many more opportunities to explore your own path towards your future.
https://www.usd306.org/page/cte-pathways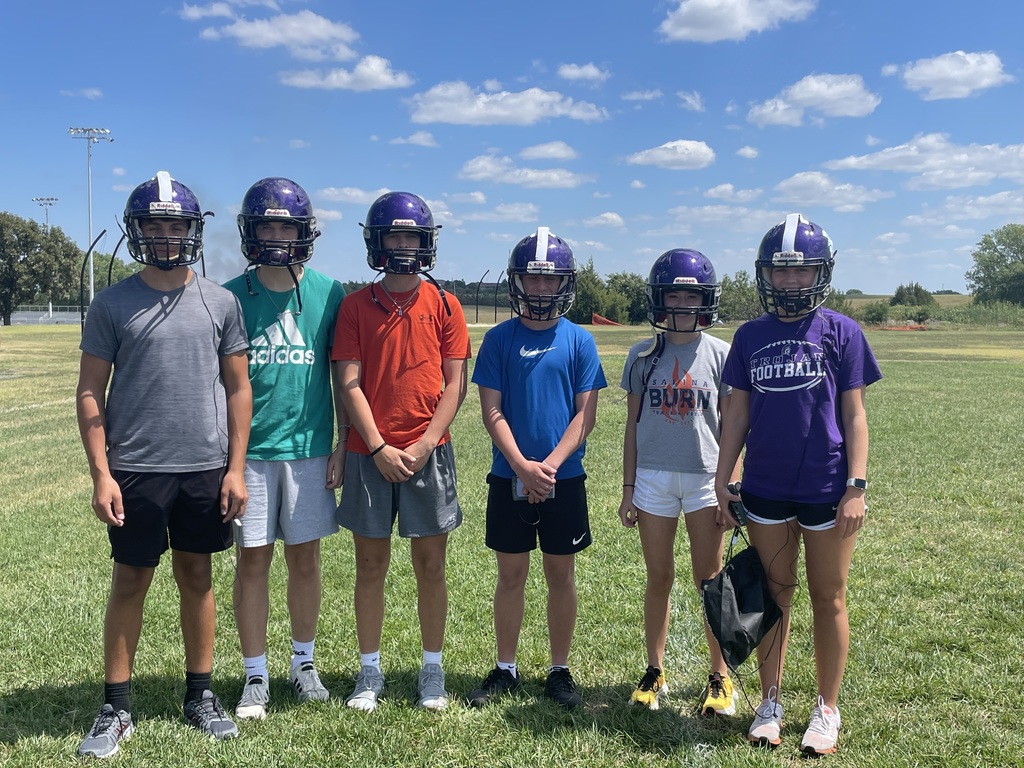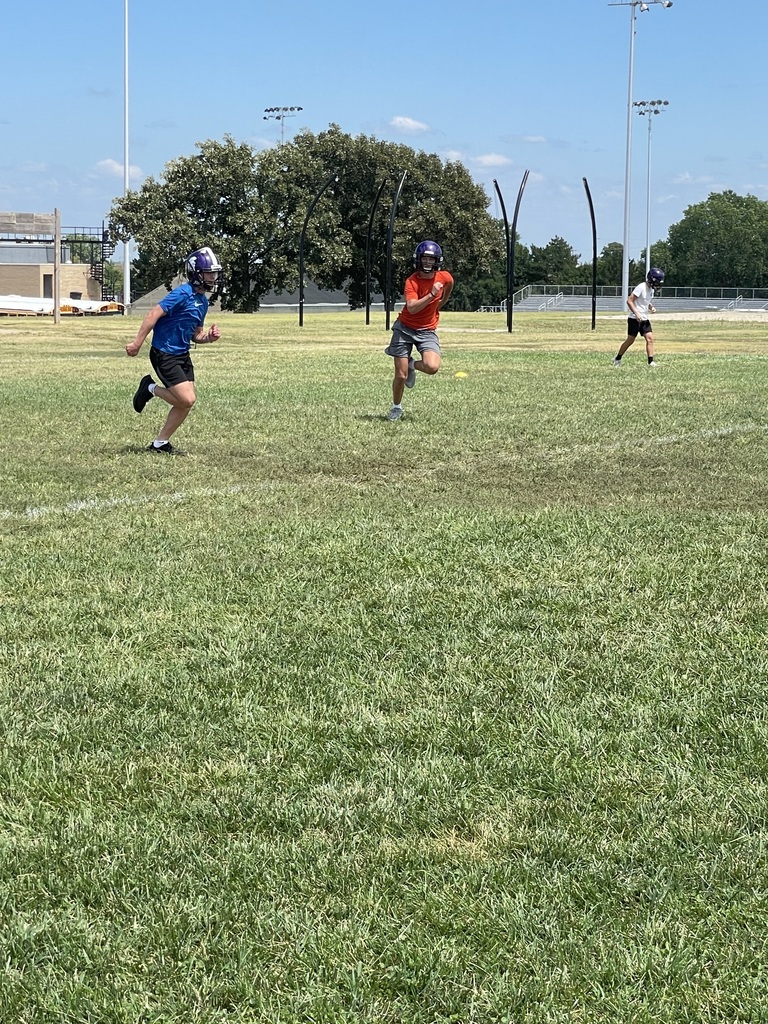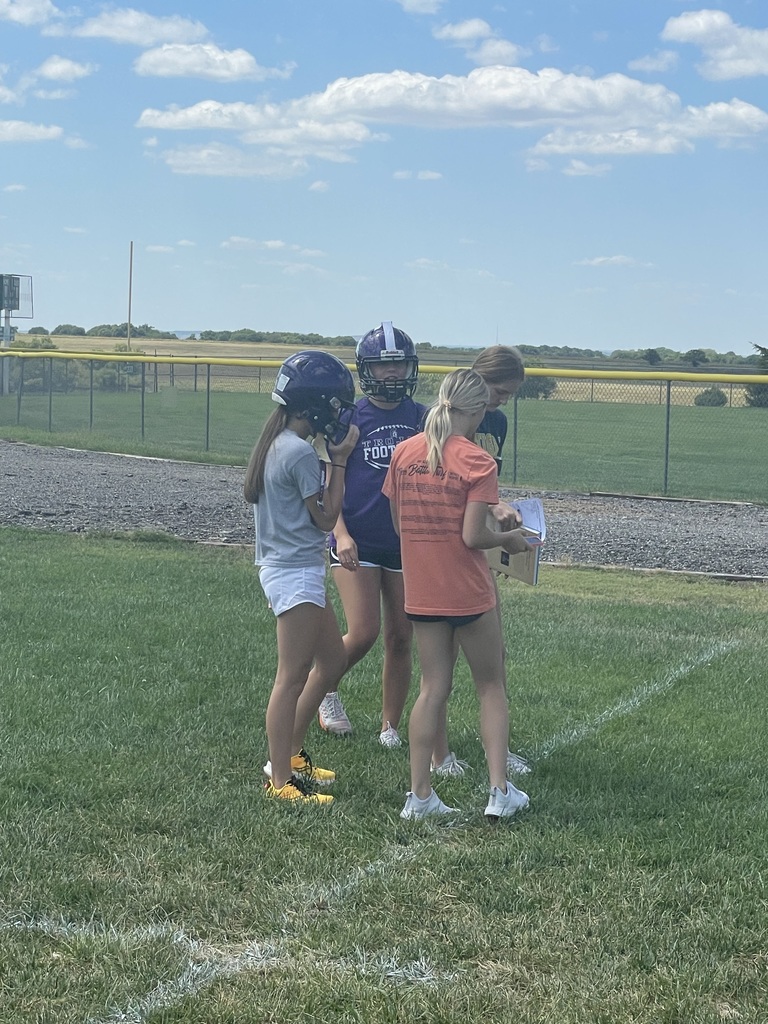 Fees are currently being added to PowerSchool for Activity tickets, yearbooks and band fees. I will send out a notification once the accounts are up to date and ready for payment. Thank you, Sheila Klover

The Southeast of Saline Sparklers dance team invites community kiddos ages 4-12 to come dance with them during the Assaria Fall Festival on Saturday, Sept. 17. The clinic will start with registration at 1:45 p.m. at the Assaria Lutheran Church, ending at 3 p.m. The performance will be at the park around 6 p.m.
https://fb.me/e/2zFbh6JVv