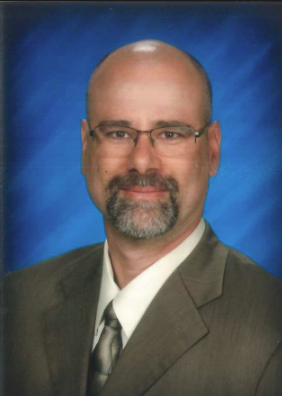 Mr. Roger Stumpf
Mr. Stumpf joined the SES staff as Jr./Sr. High School principal for the 2015-16 school year. He served for three years in that role before moving into the district office in 2018. Earning his bachelor's from Kansas State University in 1992 and his master's from KSU in 1999, Mr. Stumpf has taught in high schools as small as Haviland High with 45 students and as large as Topeka High over 2,000 students. Endorsed in both Social Studies and Science he spent most of his classroom experience teaching Physics. 22-23 school year marks the thirtieth year in education for Mr. Stumpf, twentieth in administration and tenth as superintendent of schools.
Mr. Stumpf has filled a variety of roles within schools over the years having been a head coach of Basketball and Track, Student Council Sponsor, Athletic Director, bus driver, teacher, Principal, Superintendent, and more.
Mr. Stumpf has been married since 2001 to Kim, a human resources professional now working at Salina Regional Hospital. They have three children.