College Credit while at SES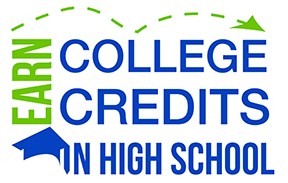 There are several options to recieve college credit while attending SES!
CONCURRENT CREDIT: High School students enroll in Salina Tech courses offered at SES during the school day. These are the same classes, using the same books and tests as Salina Tech classes, but you don't leave the SES building. These are a great option as they are a fraction of the cost of a regular college course and transfer to the majority of in-state universities.
Pre-Requisites: minimum GPA of 2.5; 10th grade or above; parent signature; principal signature; qualifying score on ACT, SAT, Compass Score, Accuplacer, OR KAP
Each class has various pre-requisites as well. Here are a few: College Algebra - Math ACT 19/QAR&S 265/Math KAP L2; Integrated Math - QAR&S 255; English Comp - Rdg 16/SK 255/Math KAP L1
Cost: $89/credit hour; 3 credit hours = $267; 5 credit hours = $445
DUAL ENROLLMENT: High School students attend college classes on the Salina Tech campus. These classes are either 2 blocks or 4 blocks depending on the class constituting 2 hours a day or half the school day.
Pre-Requisites: no GPA minimum; must be 11th or 12th grade; parent signature; principal signature; must apply EARLY! Great information available at: https://www.salinatech.edu/admissions/prospective-students/high-school-students/
Cost: Tuition is FREE, there may be minimal cost for class materials that should not reach more than $200 depending on the course.
These options give high school students a chance to learn valuable technical skills while still in high school! Students have an option to graduate both Salina Tech and SES on the same day! Students in concurrent enrollment get a feel for what's expected of them at the college level.
If there is a class that students are wanting to take for college credit (that isn't offered at SES) we have the option to offer online college credit while attending SES.
Online Credit: High School students will be admitted and enrolled in a college that offers online college courses for high school students. They will be scheduled for an "Online Course" on their schedule and will report to the Counseling Center for that block. They will complete the same material required as college students.
Pre-Requisites: minimum GPA of 2.5; 11th or 12th grade; qualifying ACT or SAT score
Cost: varies
"Research shows students who take college-level classes when in high school are more successful later in college."