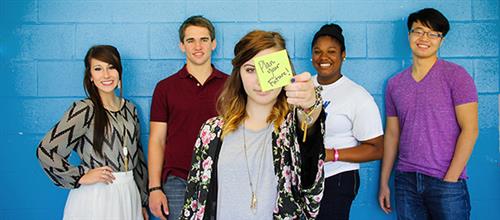 SPECIAL NOTE: You can see your student's profile. Have your student share their plan via a shared link in their profile. They just need to go to the top right hand corner of their profile and click on their picture. Once there, they will select share profile, and then send you the provided link.
Linking academics to post-high school plans can make school more relevant to your student. At Southeast of Saline, students begin to explore careers in elementary school through guidance classes taught by the counselor and through other classroom activities. The district, with input from staff, parents and students, has subscribed to an interactive service for middle school and high school students. This service, XELLO, can enhance both academic and career planning.
So what exactly is XELLO? XELLO is a web based program that SES students will begin to use in 6th grade. Students will complete several surveys throughout their school career. The first is called Career Matchmaker. This 119 question survey, assesses students' interests and suggests various careers based on the students answers. The second survey is called My Skills and helps students take a look at what their current skills and abilities are and how they fit with different careers. The third survey is called Learning Styles and it helps students understand how they may learn best. Results from these surveys are stored in a file called My Plan for each student. Students may also store specific careers, colleges, and future survey results. Information about volunteer experiences, extracurricular activities, hobbies and interests can also be added. Of course, hundreds of careers can be explored along with colleges, universities, technical schools, scholarships and financial aid.
We encourage parents to spend time on XELLO as well. We believe you will find XELLO a valuable tool that will assist you and your child in planning for a bright future. Have your student show you their account and surveys!
The site features:
Interest and skills assessment to help identify possible career options

Career profiles of hundreds of occupations, including links to career and college programs

Multi-media interviews with people in various occupations

College and financial aid information and search tools for identifying college and scholarship options for your student

Electronic career portfolio for developing education and career plans

Resume builder integrated with the portfolio helps students create and print professional-looking resumes