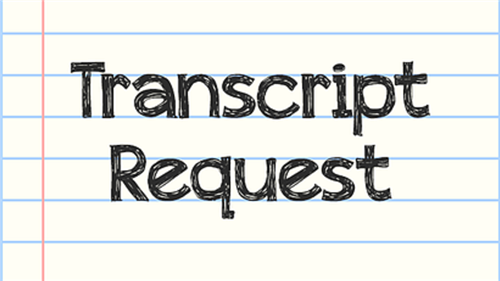 All transcript requests should be emailed or mailed to Mrs. Ingrassia at kingrassia@usd306.org.
If under 18 years of age, it must be signed by a parent or guardian.
Need an official transcript?
If requesting an official transcript for a college, business, or scholarship it is usually mailed directly to the college or business. If the college has multiple campuses, indicate which campus it should be mailed to as well.
Official copies cannot be emailed as the school seal does not scan or show up electronically - only unofficial copies can be emailed. However, if applying to a scholarship online, an unofficial transcript should suffice.
Need an unoffical transcript?
We can email or print a copy for you. Just let us know what you need.
Need to mail in a request form?
Southeast of Saline High School
Attn: Counseling Department
5056 E. K4 Hwy
Gypsum, KS 67448