Trojan baseball and softball travel to Smoky Valley today. Games will be played at Bethany College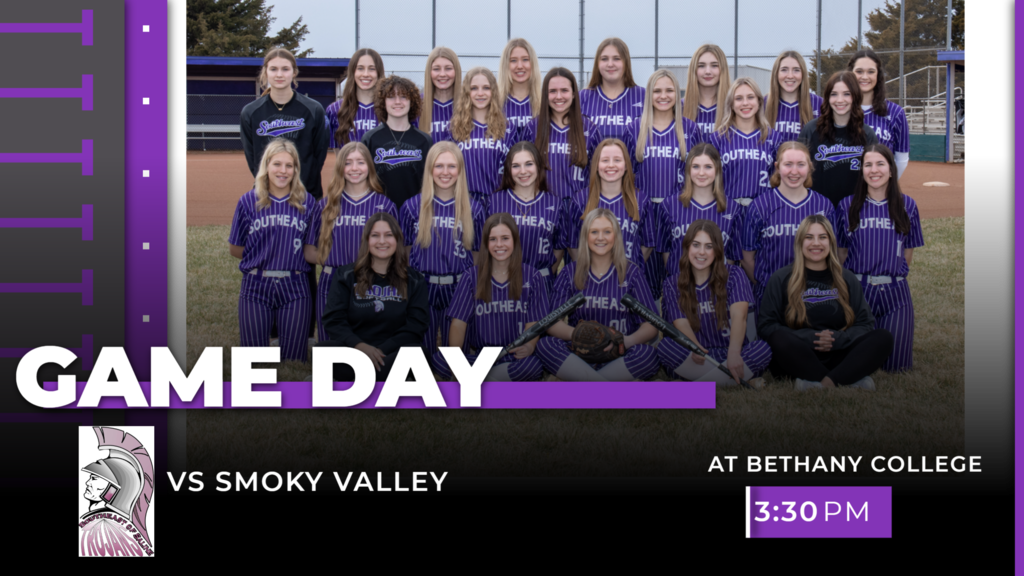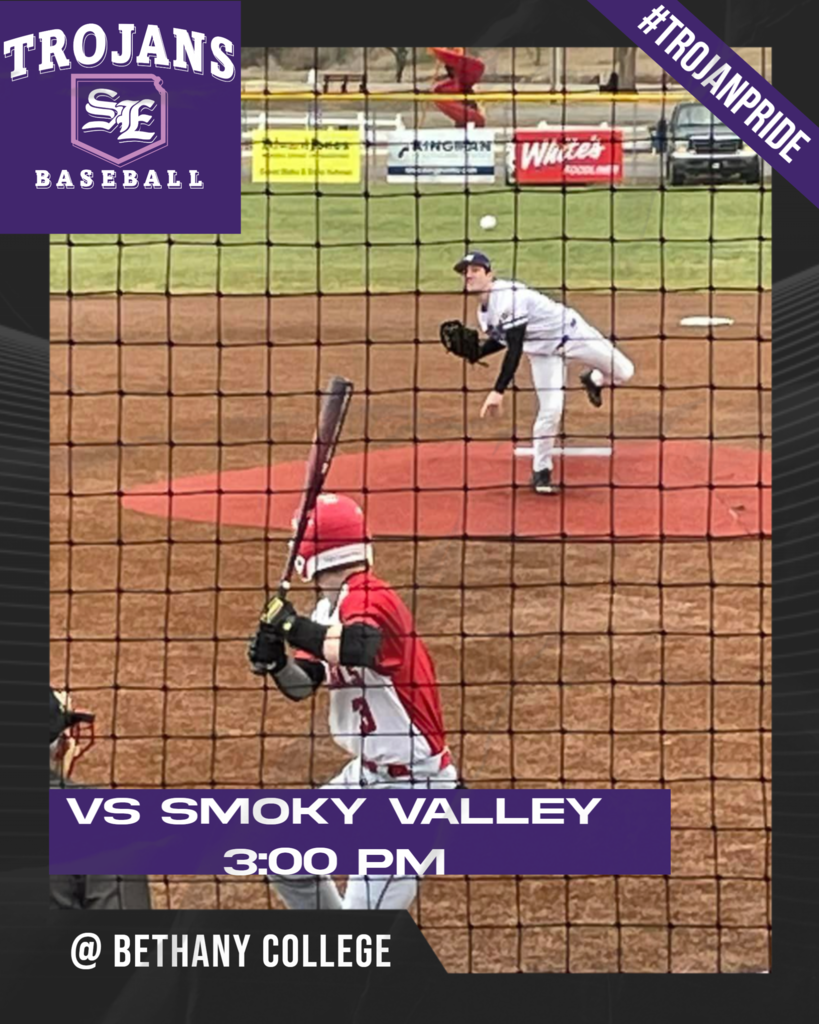 2023 Prom and After-Prom will be held on Saturday, April 1st. Attached is the Prom invitation and information for After-Prom. All SES Juniors and Seniors in good standing are welcome to attend.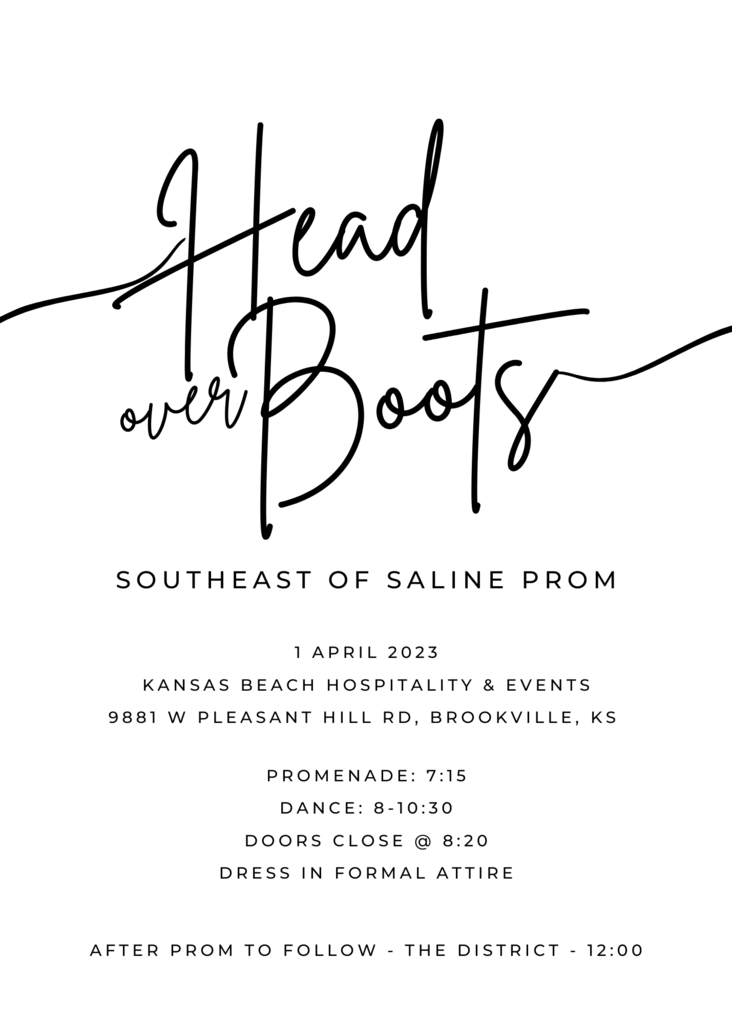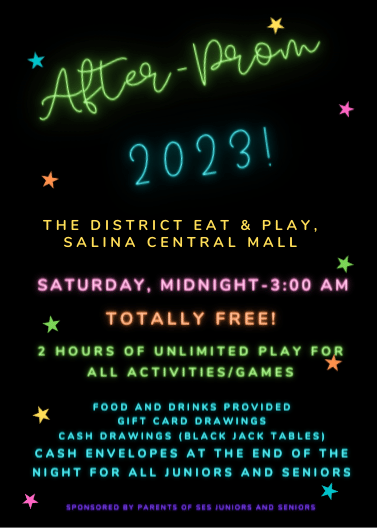 1ST HS Track of the season today in Salina. Good Luck Trojans!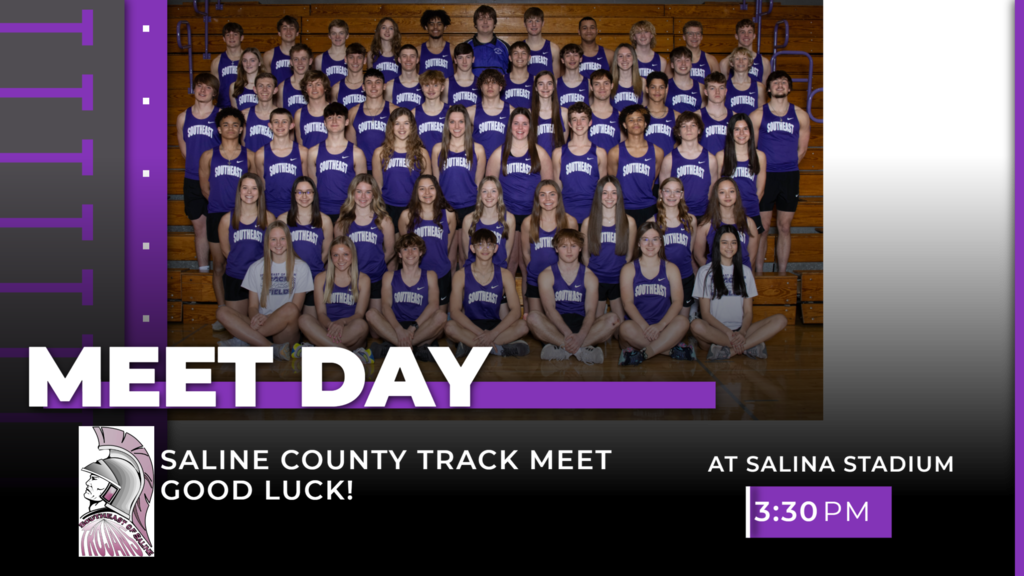 Southeast of Saline is in need of many volunteers for the 3A music festival scheduled for Saturday, April 29th. PLEASE let Keri Boley (
kboley@usd306.org
) or Sean Keasling (
skeasling@usd306.org
) know if you can help. OR...forward to any friend or family member who you think may be interested in helping. Morning room managers (7:30-12:30) Afternoon room managers (12:30-5:00) Morning door keepers (7:30-12:30) Afternoon door keepers (12:30-5:00) 2 Gym Monitors 7:30-12:30 2 Gym Monitors 12:30-5:00 2 Hospitality room workers 12:00-4:00 Hospitality room worker 7:30-12:30 Candy Concession stand supervisor 7:30-12:30 Candy Concession stand supervisor 12:00-5:00 2 Kitchen Concession workers 7:30-12:30 2 Kitchen Concession worker 12:00-3:00 Clean up 4:00-6:00 Job Descriptions Room Monitor - supervise room, keep judge organized and happy, listen to performances Door Keeper - welcome performers, organize rating sheets, keep schedule flowing, keep hall quiet Gym Monitor - Direct people to dressing rooms, bathrooms and practice rooms. Keep the horseplay to a minimum. Hospitality Room - keep teachers, bus drivers, accompanists and judges fed and watered and happy with the best snacks and lunch EVER!!! Candy Concession supervisor - supervise students selling candy, pop, etc. Make sure we don't get robbed blind...help with math, etc Kitchen Concession worker - prepare, serve and clean up food for concessions, help organize student workers doing the same. Clean up - put rooms back in order...move pianos, stands, chairs, desks, etc.

This afternoon, Southeast of Saline will be conducting a mock accident exercise in our parking lot. This drill will involve emergency vehicles and law enforcement. It may also involve a helicopter for the mock injured. This is only a drill. This notice is to let you know that the emergency vehicles are part of a planned event and not an indication of an actual emergency.

The Advance Biology (Anatomy and Physiology) class headed to Cloud County to visit the Cadaver Lab. CCCC were great hosts and the attentive students did an excellent job with the experience. They all looked very professional in their white lab coats around the dissection table.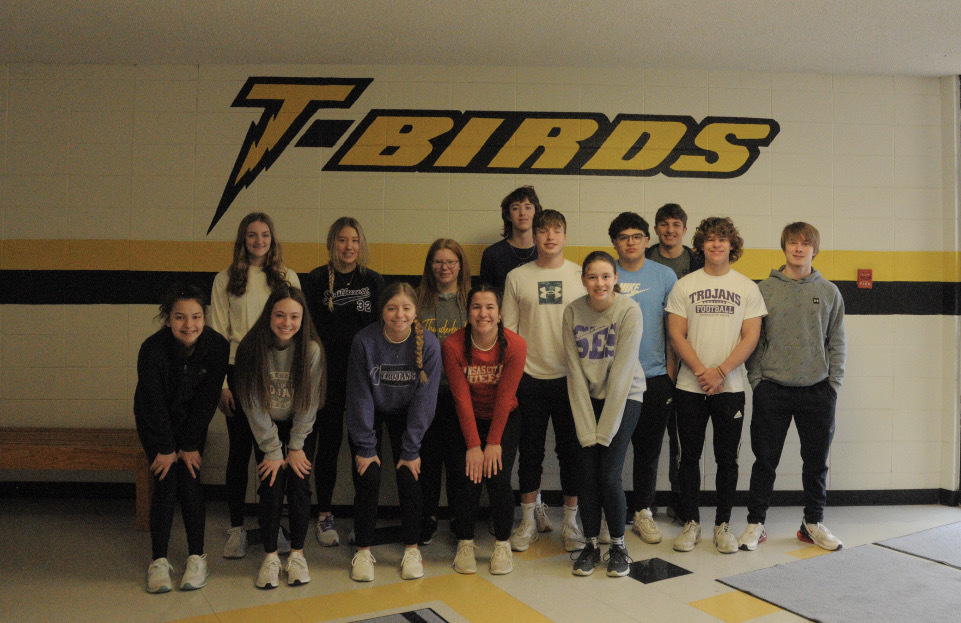 Weekly Schedule for SES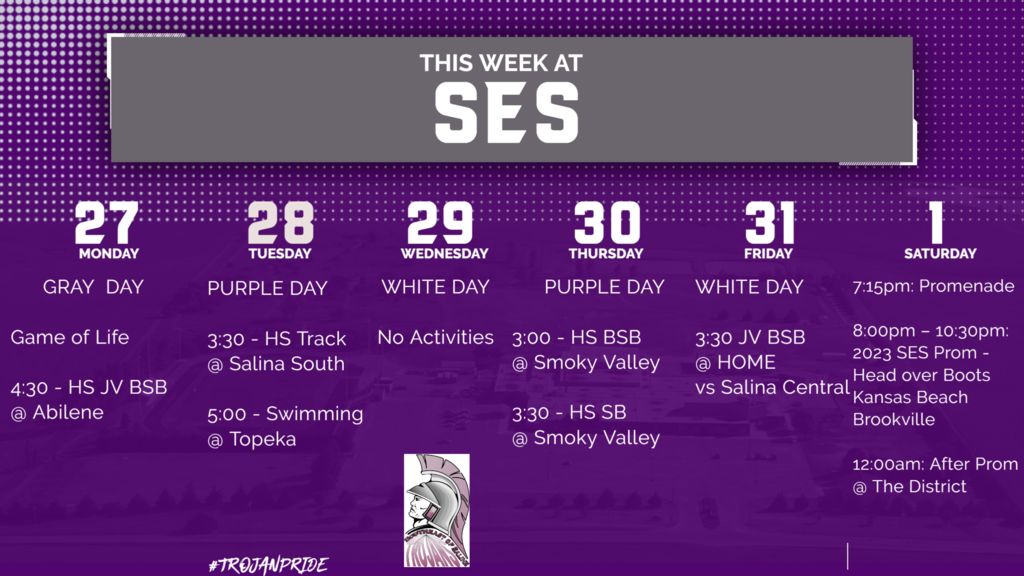 SES Baseball opens their season today at Kingman. GOOD LUCK TROJANS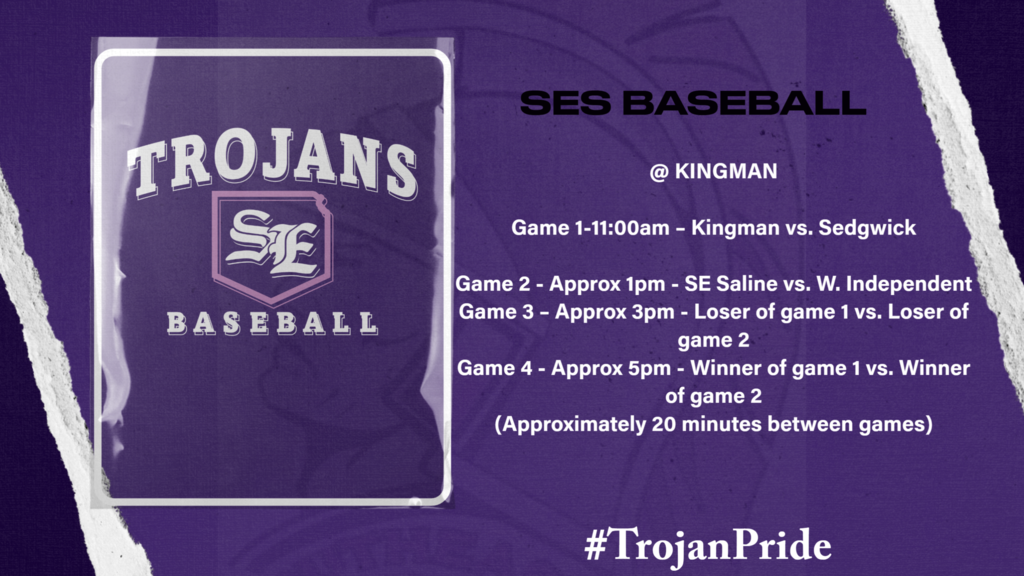 Wrapping up Fun Night with raffle winners! Thanks for coming out to enjoy the evening and for supporting our Trojans! Thank you Parents Club for a well planned event!

Fun night is underway! Come out and join us! We are here until 8!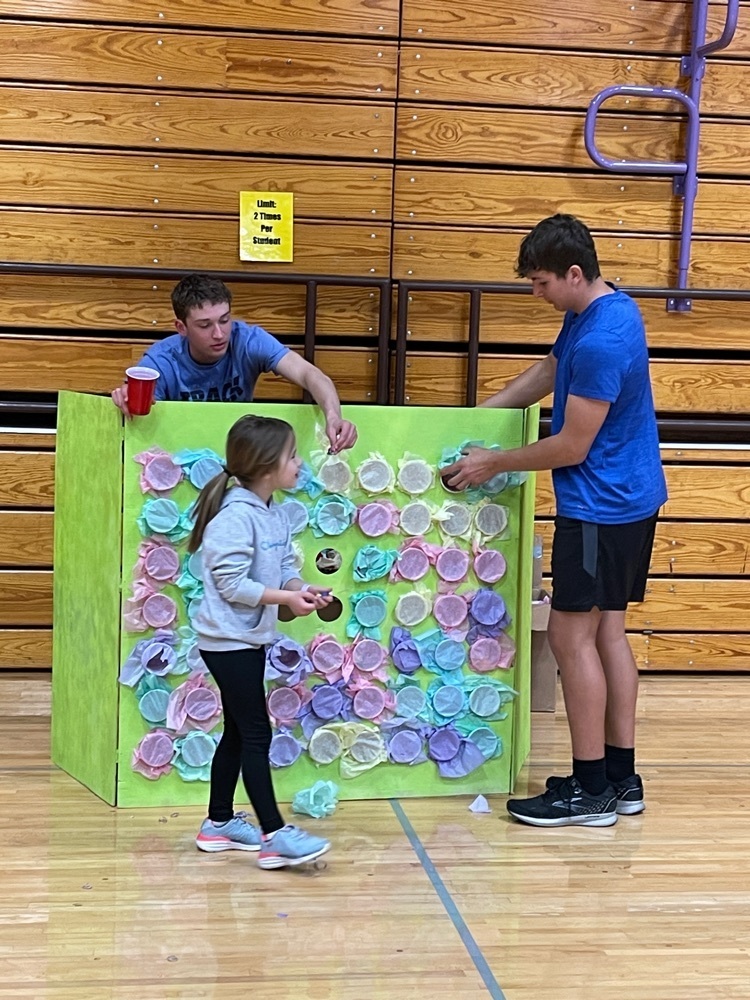 Current 6th through 8th graders have an opportunity to explore STEM topic at SES this summer. See flier.

JV Baseball/Softball at Home vs Smoky Valley 3:30 Start

JV Baseball at home today. 4:00 start. We will be playing 2 - 5 inning games.

Great Job SES at State Basketball. Awarded the KSHSAA Sportsmanship Award at Hutch.

Weekly Schedule at SES

Cheerleaders present the third place state medals the boys basketball team. Capping a great season.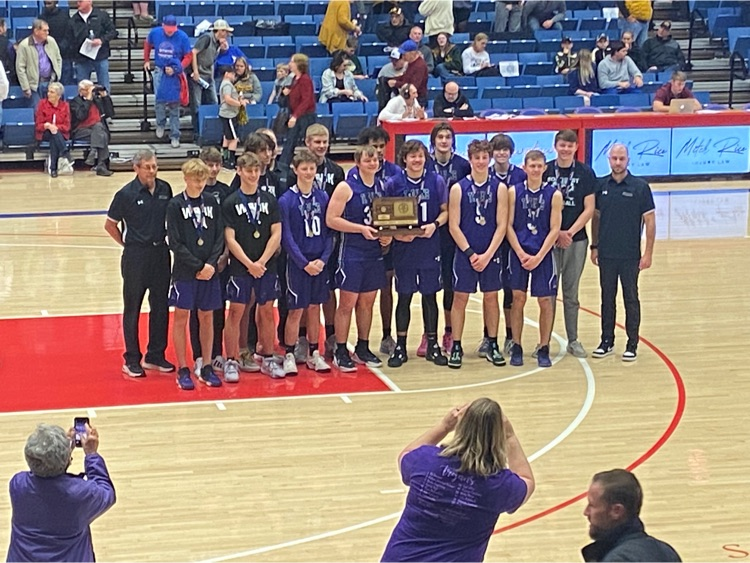 The Voice of the Trojans, Devin Haney and Tyler smith are awarded the KSHSAA broadcaster of the year award prior to the SES boys game today.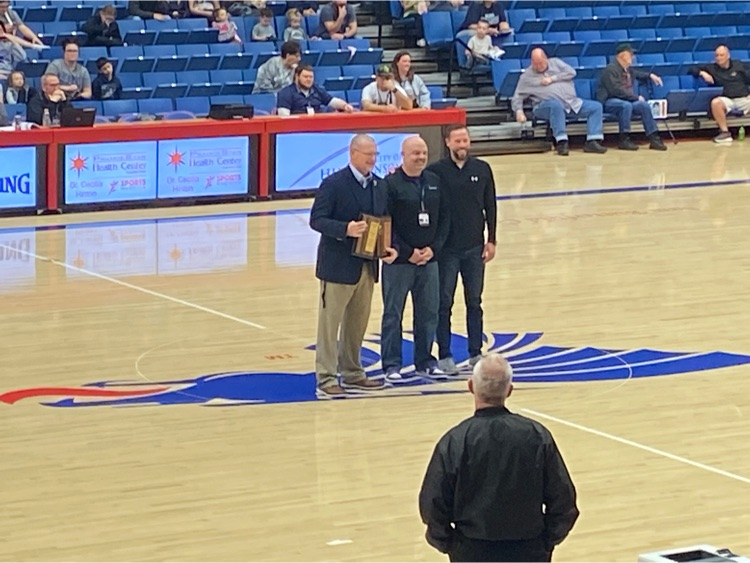 Final Basketball Game of the season today in Hutch. Trojans take on Galena in the 3rd place game at State. Make the trip and cheer on the Trojans at 2:00.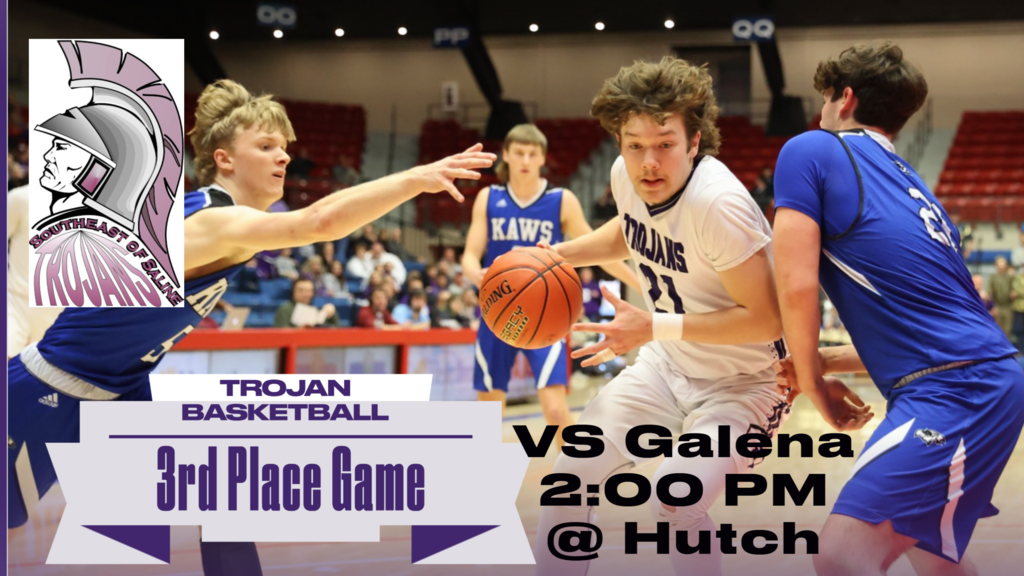 Junior High Student council provided donuts and juice to all junior high students this morning. Great way to start the Friday before Spring Break. Thanks Stuco! #TrojanPride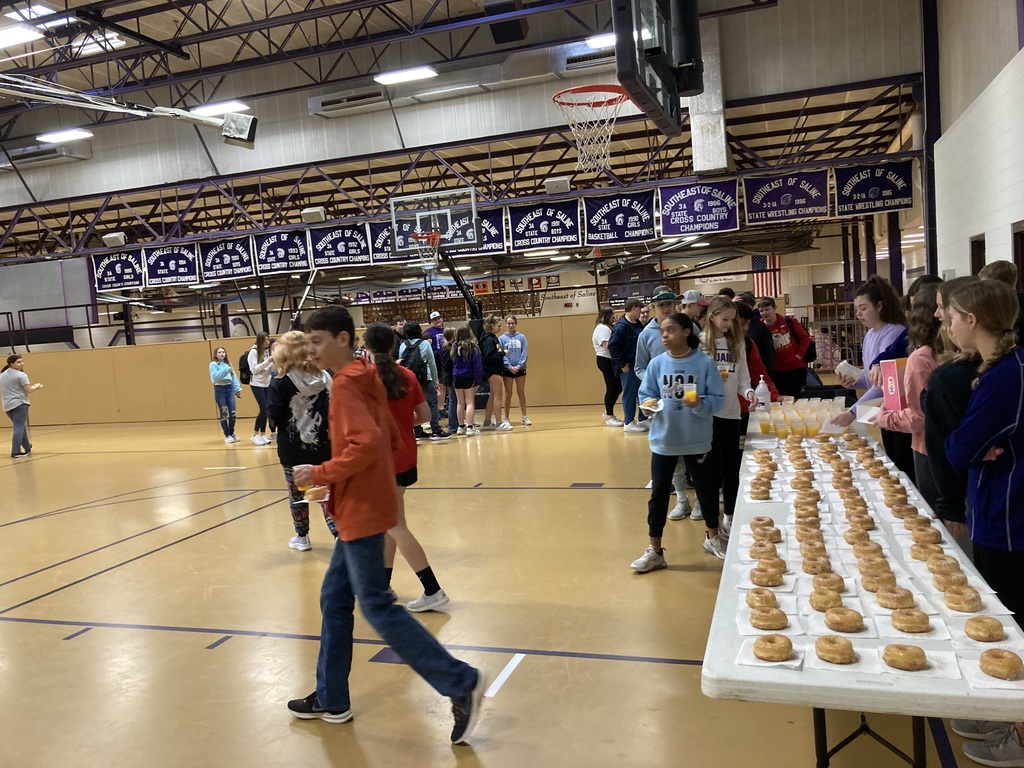 Southeast of Saline is experience an increase in student illness at school. We would like to remind everyone that students should stay home for at least 24 hours beyond the last time they threw up or had a fever. Student throwing up at school is obviously a messy problem, but more importantly, student who do not feel well can spread illness to other people in the building. We want every student in the building every day but sometimes that is just not what is best for the class. Thankfully we have some time off this next week to break the cycle of illness but please be conscientious of the guidelines this spring so we can finish the year healthy and strong.